3 Things You'll Always Find in My Handbag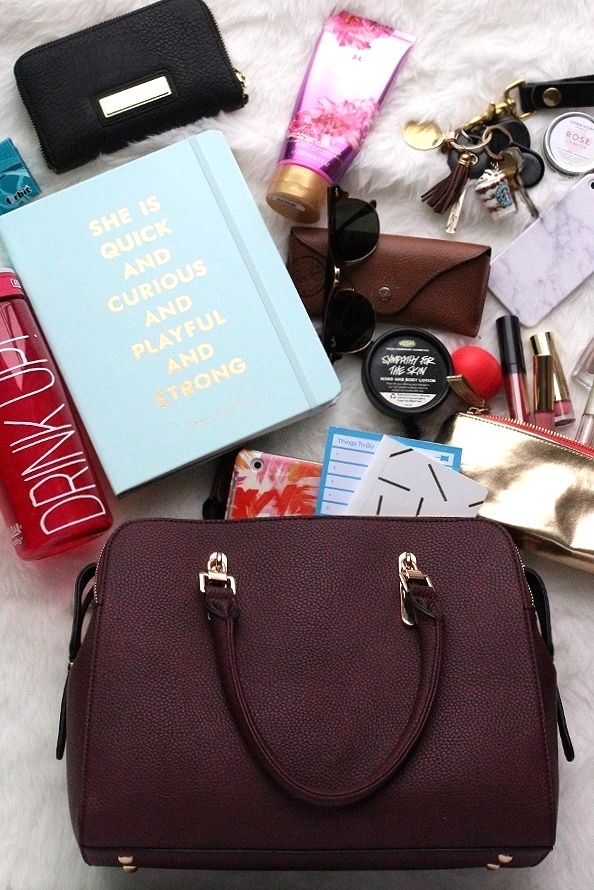 I don't know about you, but I have the same handbag for every occasion. In that handbag I have the same 3 items, no matter the handbag, I will transfer over the same items.
1. Make Up/Emergency Bag
I have a small make up pouch, that I purchased from Disney Cath Kidston (one of the best Cath Kidston collections ever). In that pouch I have:
A small hair brush
Nail file
Foundation powder
Body Spray
Medicine (paracetamol etc.)
Plasters
Hand sanitizer
2. Portable Charger
No matter where you go, you'll use your phone and eventually the battery starts to run low. Or in my case, I freak if it drops below 75%… So to prevent my freak outs it becomes very helpful to have a portable charger.
3. Glasses
I have to wear glasses when looking at screens, so computers, tv, phone etc. But they aren't the only type of glasses I carry around in my handbag. I carry around a pair of 3D glasses. I am a huge cinema fan and with my Unlimited card I tend to book 4DX screenings and sometimes I forget to pack 3D glasses. I hate buying a new pair as they are rather expensive. So to prevent this from happening I make sure to have 3D glasses in my handbag at all times.
Written by Chloe Minette blogger