Recently I used to be watching a pretty bad horror film with a very unique character. The Satan's Spine is a ghost story set in the course of the waning days of the Spanish Civil War, at an orphanage for boys where an unexploded bomb is embedded within the courtyard and a spirit is wandering the halls at night time. By the time Child's Play was made that was already taken by one other, family-pleasant movie.
However in 2017 the movie did get a "scare zone" on the annual Halloween Horror Nights event at the Universal Orlando Resort. It is one of many few horror movies with widespread mainstream attraction. – represents a crossover from silent movie production to the talkies" with a narrative acquainted to many horror and vampire aficionados.
Philip Kaufman's remake of Invasion of the Physique Snatchers is so sensible, so expansive, and so filled with squishy effects that some might argue that it's even higher than the unique (which can be among the best horror motion pictures of all time). Lastly a bunch of horror movie characters made it clear that, sure, they'd seen all the identical movies we had, and were aware of the principles and clichés that include the genre.
Still, Break up absolutely cements the return of M. Night Shyamalan as an appointment-viewing director, with James McAvoy in full bloom as a person with multiple personalities, and Anya Taylor-Joy reaffirming why she's horror's younger actress du jour.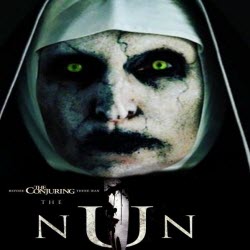 In a lesser film, this Groundhog Day premise could get drained actual quick, however Comfortable Death Day is aware enough of its personal absurdity to be in on the jokes, and prepared to make them earlier than you do. This film is as sweet as it is mean, which provides as much as lots of fun, and new face Rachel Matthews is flat-out wonderful as the pinnacle bitch answerable for the sorority home.